COLLECTION SCORECARDS
Maximise Collections. Minimise Risk.
With more accurate predictions delivered in seconds, boost debt collection and recovery rates by prioritizing the right debtors and the right channels for highest success.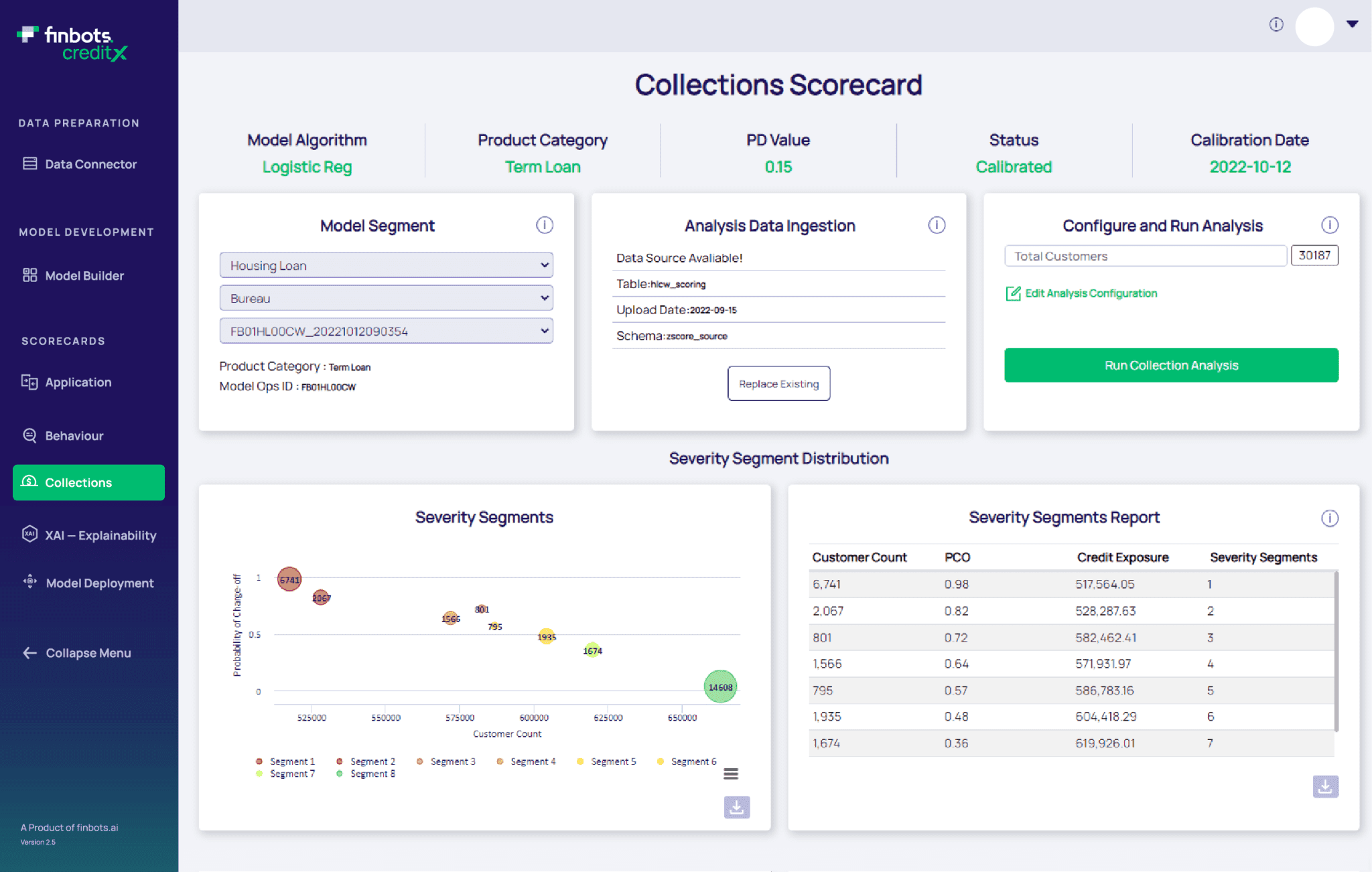 Key Features of CreditX Collection Scorecard
Accurate Predictions
.
Predict write-off risks with higher accuracy and catch severe cases right from DPD 1.
See Better Results
.
Boost debt collection and recovery rates by prioritising the right debtors and contact channels.
Models in Minutes
.
Develop and deploy Collection Scorecards within minutes and have an up-to-date view of your portfolio.
Fits Any Workflow
.
Designed to fit into your existing data and workflows, you can get up and running within weeks, yielding faster collections from day one.
Data-based Guidance
.
Fully Explainable AI lets you see the logic behind every recommendation, giving you deeper assurance for every decision you make.
Effective Collection Scorecards.
See finbots creditX in action with a live demo, or read how others have used it to boost their lending business.
Get the Details
Connect with us to download our product brochure. Then, if you like, you can arrange a hands-on product demo and have all your questions answered.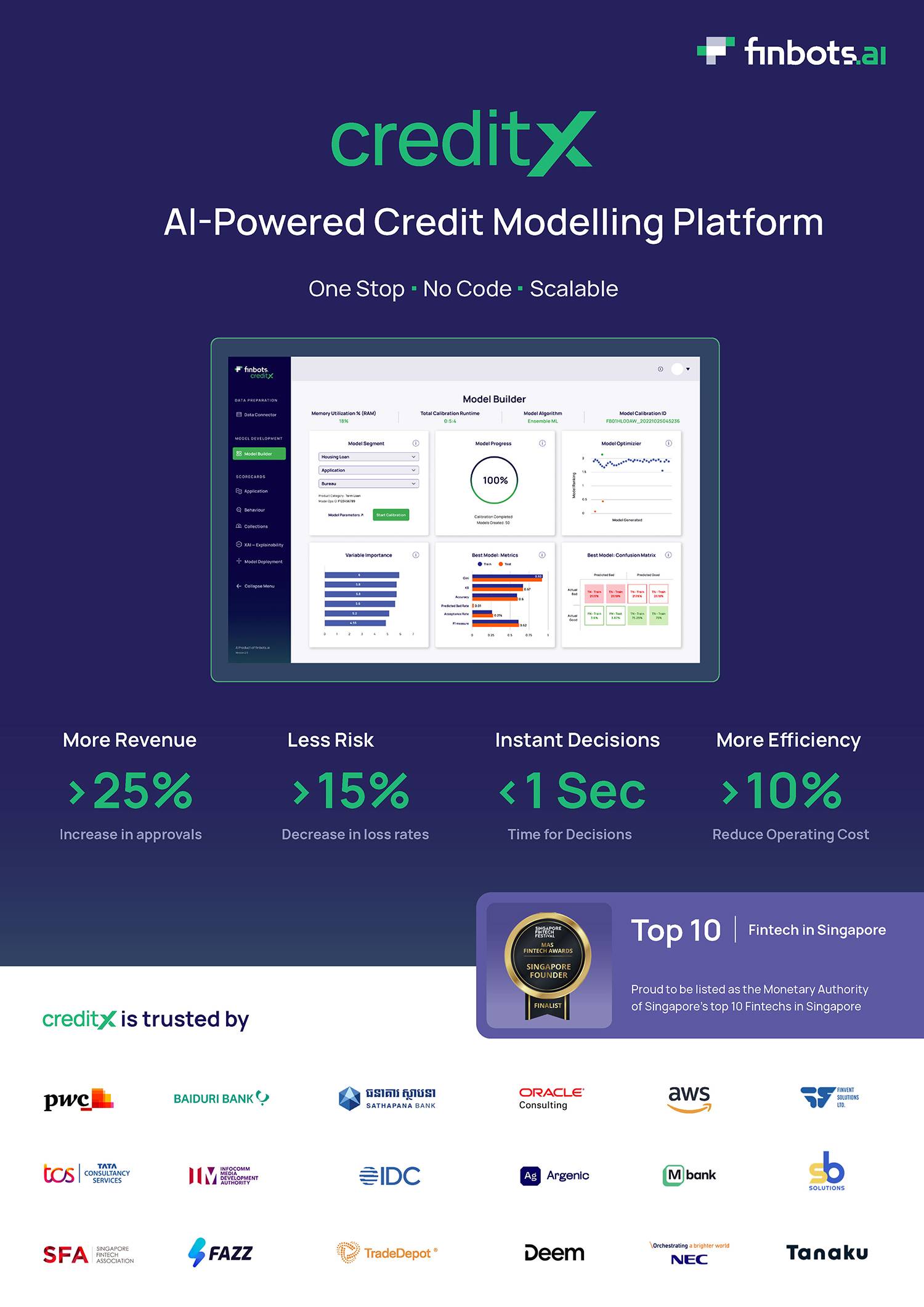 SUCCESS STORIES
Don't Take Our Word For It.
From traditional and digital banks, Fintech lenders, BNPL players to SME lenders and Credit Bureaus, see how many have benefitted with the speed, ease and accuracy of
.
>25%
Increase in Approvals
>15%
Decrease in loss rates
<24h
To develop and deploy new credit models
Book A Demo
Discover how can transform your business with a hands-on demo.