APPLICATION SCORECARDS
Approve More, with Less Risk.
Powerful AI algorithms improve your GINI scores by at least 20 points, letting you safely lend to more without increasing risk.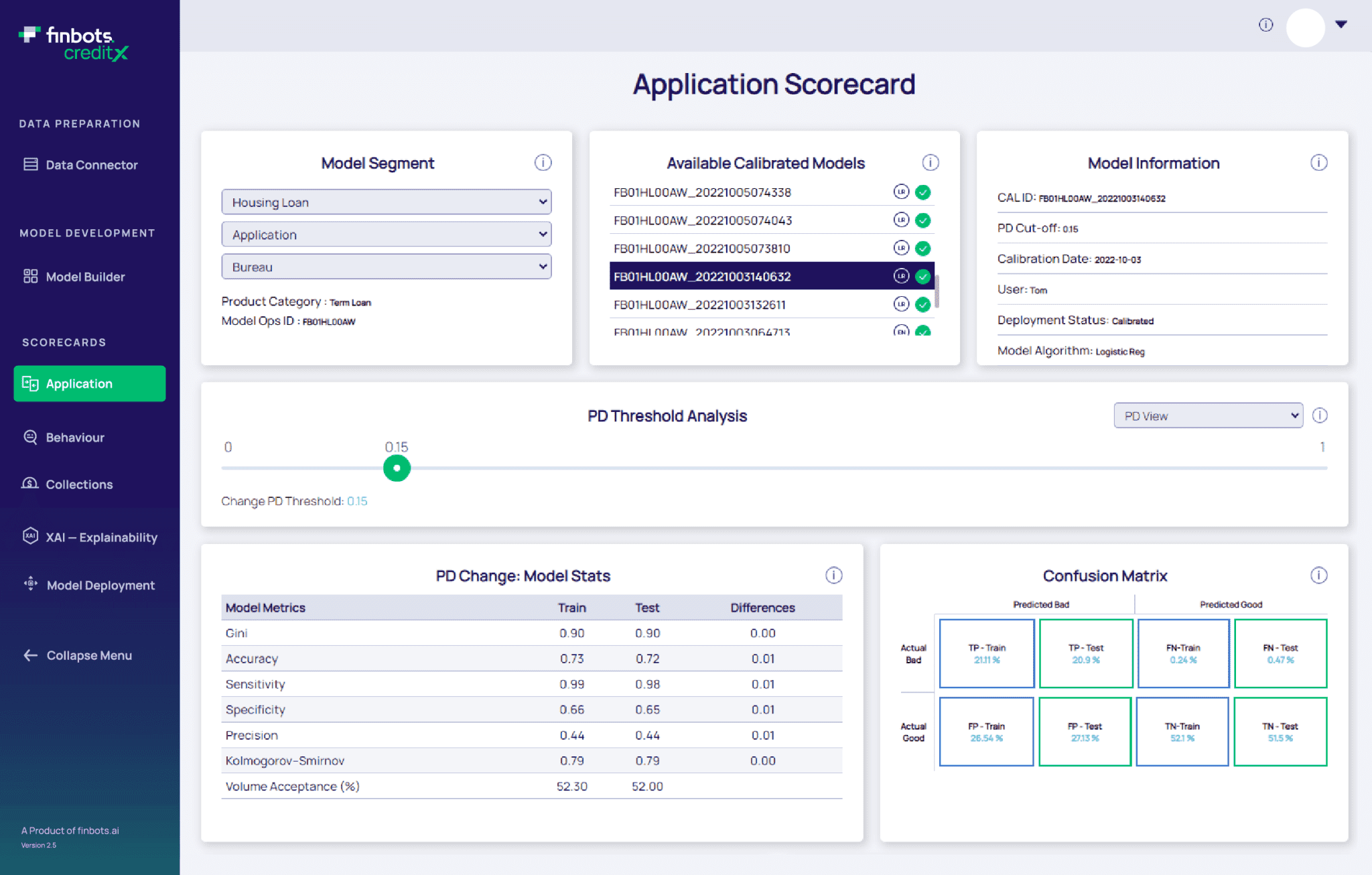 Key Features of creditX Application Scorecards
High Accuracy
.
A 20% increase in accuracy lets you make the right call for loan applications.
Fast Approvals
.
When models are generated in minutes and not months, imagine all the new services you can bring to your clients.
Plug & Play
.
With easy integration using APIs, you can start using our solution within weeks.
Explainable AI
.
Full transparency to understand why applications were approved or rejected.
Made For All
.
BNPL, BANK, BUREAU or anywhere in-between, our advanced AI/ML solution is made simple so anyone can use it.
Smarter Application Scorecards.
See finbots creditX in action with a live demo, or read how others have used it to boost their lending business.
Get the Details
Connect with us to download our product brochure. Then, if you like, you can arrange a hands-on product demo and have all your questions answered.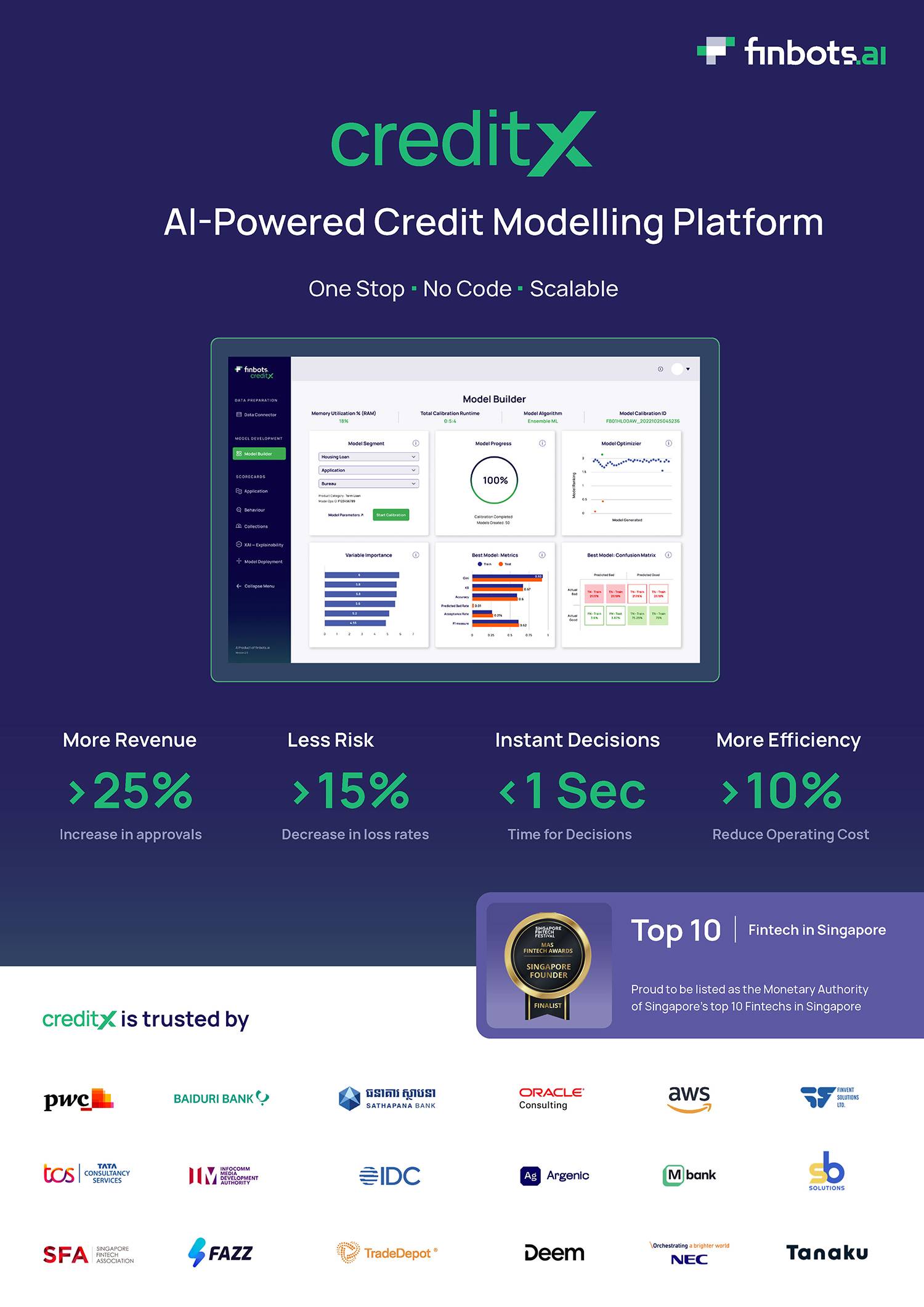 SUCCESS STORIES
Don't Take Our Word For It.
From traditional and digital banks, Fintech lenders, BNPL players to SME lenders and Credit Bureaus, see how many have benefitted with the speed, ease and accuracy of
.
>25%
Increase in Approvals
>15%
Decrease in loss rates
<24h
To develop and deploy new credit models
Book A Demo
Discover how can transform your business with a hands-on demo.