BEHAVIOURAL SCORECARDS
Catch Risky Customers.
Not Surprises.
Take control of unpredictability with behavioural foresight that's delivered within seconds, delightfully accurate and intuitive.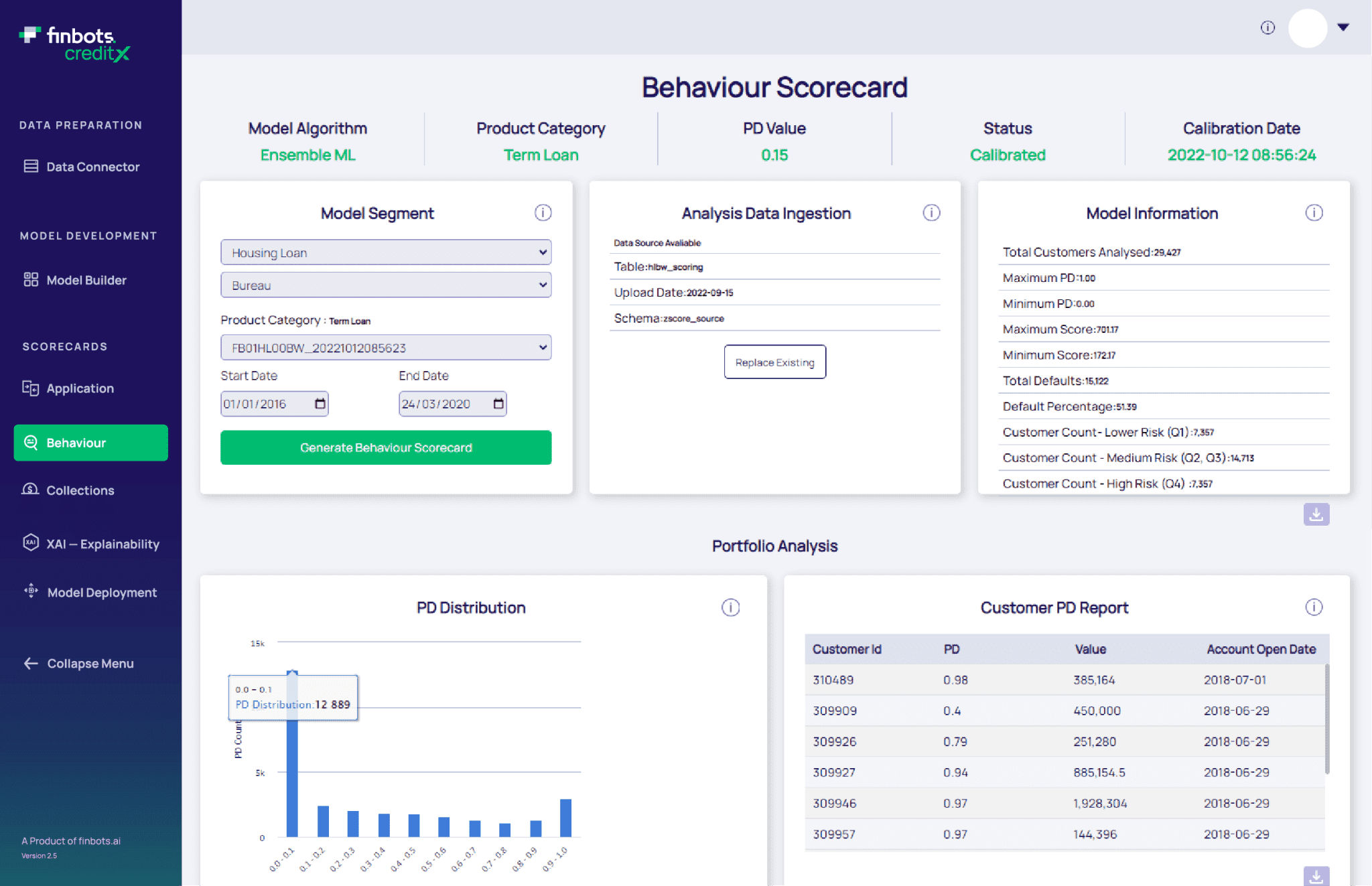 Key Features of CreditX Behavioural Scorecards
Manage Proactively
.
Take preventive action against defaults with accurate predictions, and count on deeper insights to better support your customers before default.
Reward Better
.
Predictive analysis can show you your best performing customers, so you can build stronger relationships with loyalty rewards and more.
Up-to-Date
.
With credit models developed in seconds (not months), you will always have today's up-to-date behavioural insights, not yesteryear's.
It Just Works
.
Plug-and-play architecture means that you can integrate our solution into your existing infrastructure within weeks.
AI You Can Understand
.
Explainable AI means you can understand the logic behind every recommendation, so you can make more informed decisions today—and tomorrow.
Smarter Behaviour Scorecards.
See finbots creditX in action with a live demo, or read how others have used it to boost their lending business.
Get the Details
Connect with us to download our product brochure. Then, if you like, you can arrange a hands-on product demo and have all your questions answered.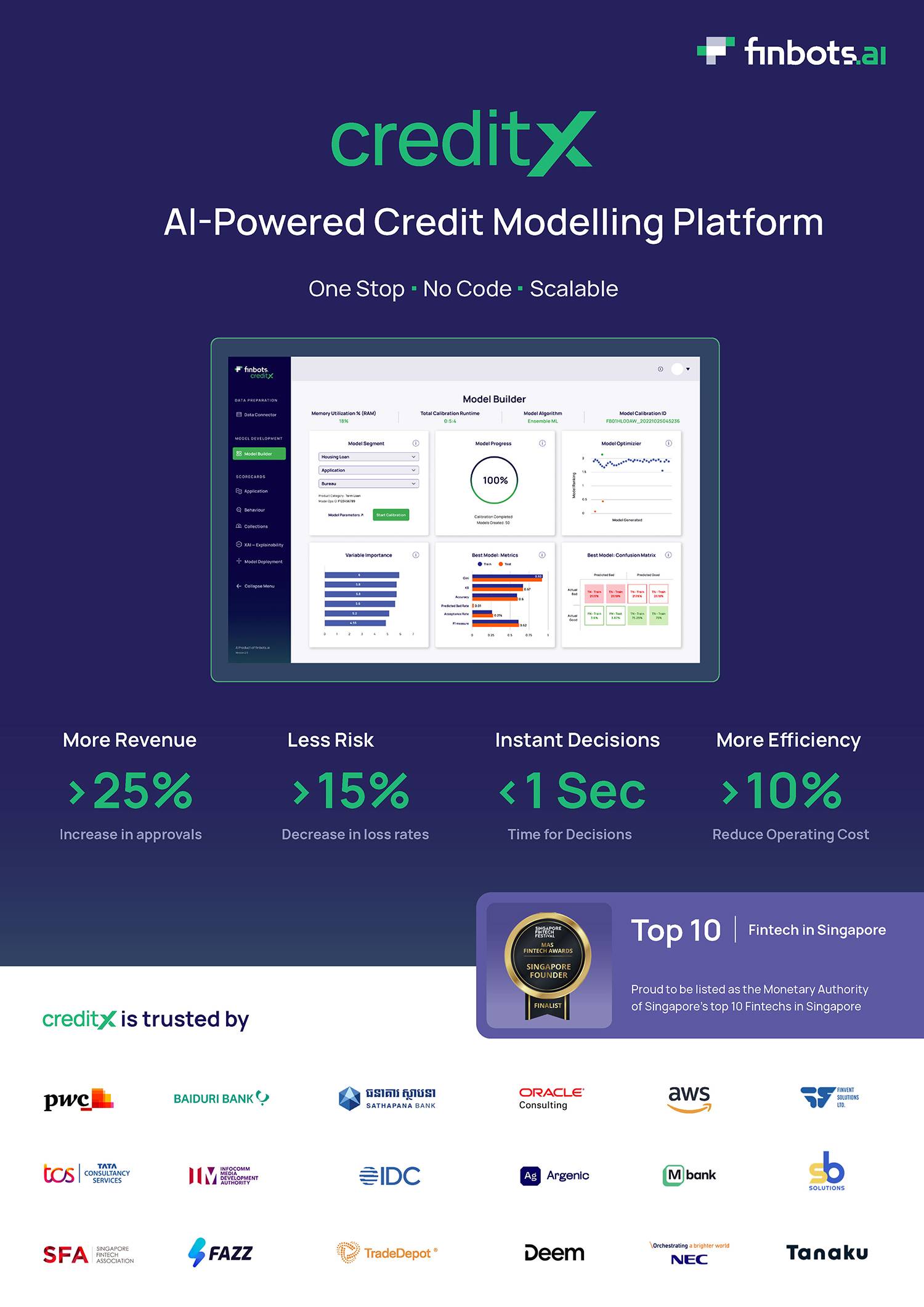 SUCCESS STORIES
Don't Take Our Word For It.
From traditional and digital banks, Fintech lenders, BNPL players to SME lenders and Credit Bureaus, see how many have benefitted with the speed, ease and accuracy of
.
>25%
Increase in Approvals
>15%
Decrease in loss rates
<24h
To develop and deploy new credit models
Book A Demo
Discover how can transform your business with a hands-on demo.